Bijou Pocket
$29.99
Looking for a spot to stash your precious trinkets? Well, look no further! Meet our new Bijou Pocket - the ultimate sidekick for your Bijou system.

With a 10-pound capacity, this pocket is perfect for storing all your books, magazines, drinks, and games. Boasting a UV-resistant teslin pocket with reinforced grommets and a powder-coated steel hanging bar, you can easily attach it between any two points in your Bijou Mainstay.

Plus, with adjustable rings and rope length, you can customize your setup to your liking.

And here's a bonus: if you decide to use it on your Sway Swing, you can repurpose the bar as a monkey bar. Cool, right?
Learn More
Learn more about wood options, please see out wood FAQ
Shipping: Shipping is Free. Orders are estimated to ship within 1-3 business days. For more information, please see our Shipping FAQs.
Certified to all US and EU standards
We stand by the safety of our product and offer 100% satisfaction guarantee and a 5 year manufacturers warranty.
100% Satisfaction Guarantee
5 Year Manufactures Warranty
Learn More
We meet or exceed all US safety standards for Children's products and Children's outdoor play equipment including ASTM F963, F1148, EN71-1 and EN71-8
We perform UV, weathering, wind resistance and strength testing for any climate.
We conform to all standard use and abuse testing and perform extensive
misuse scenarios.
A structural engineer has evaluated all of our designs for safety.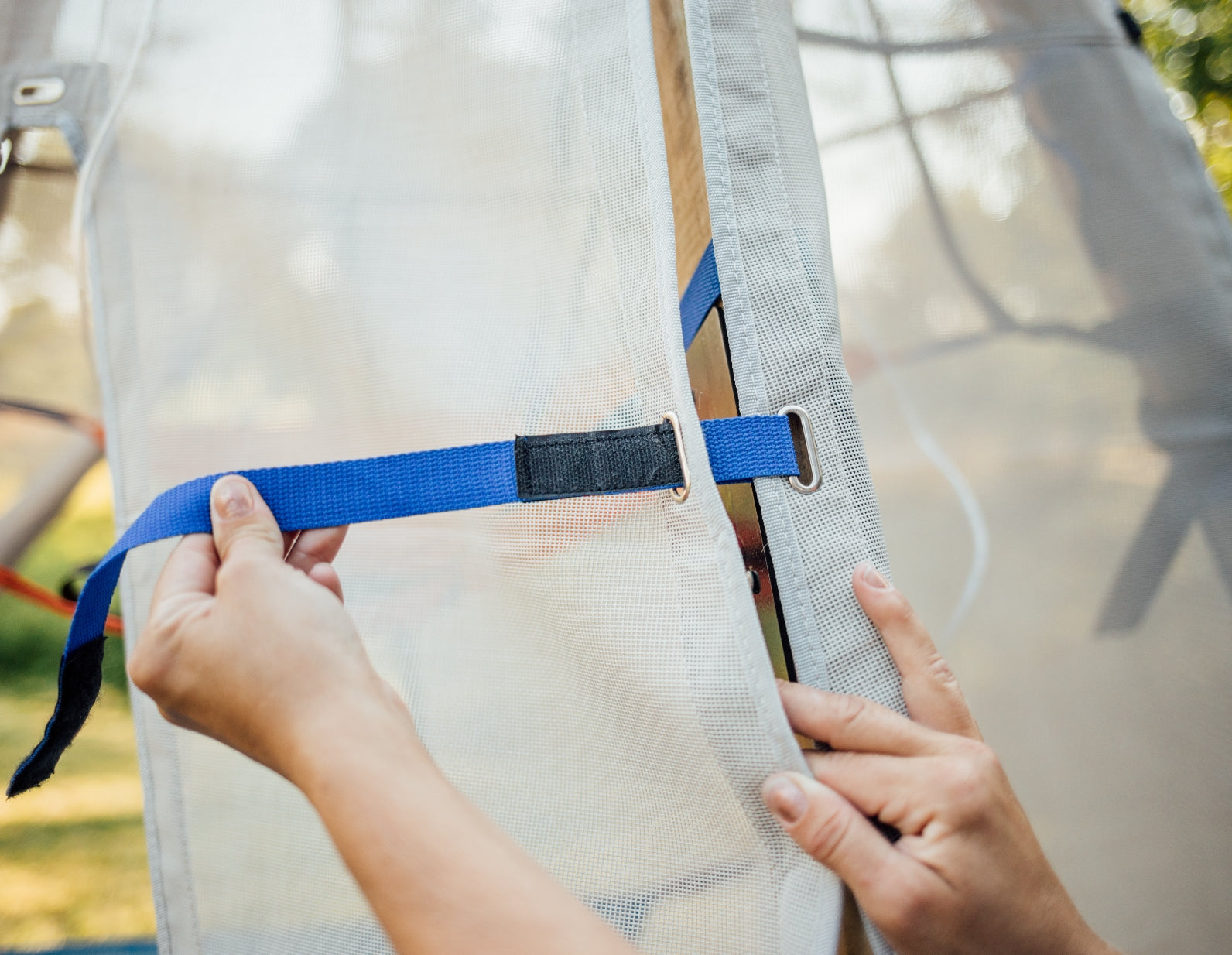 Polyester panels made using recycled water bottles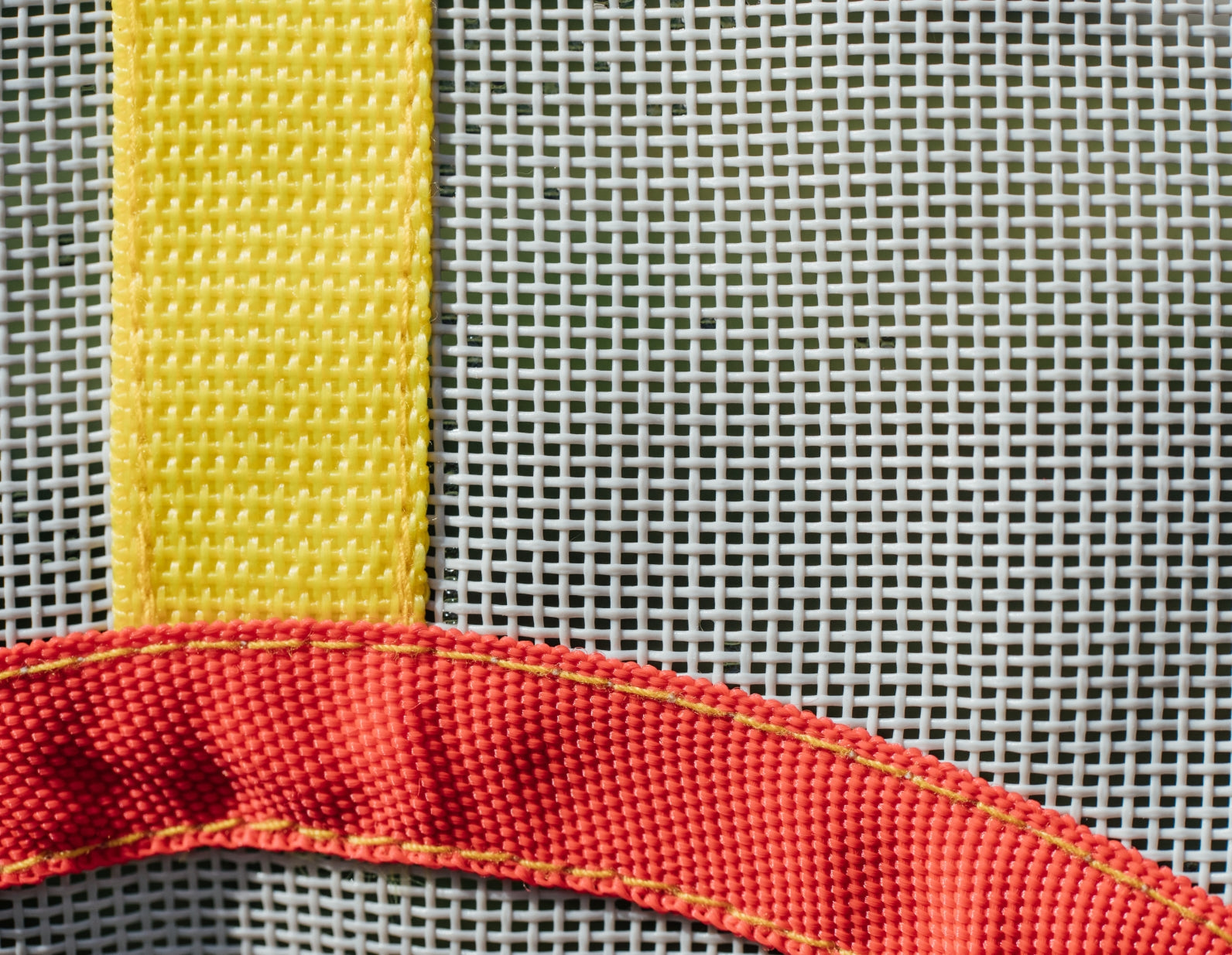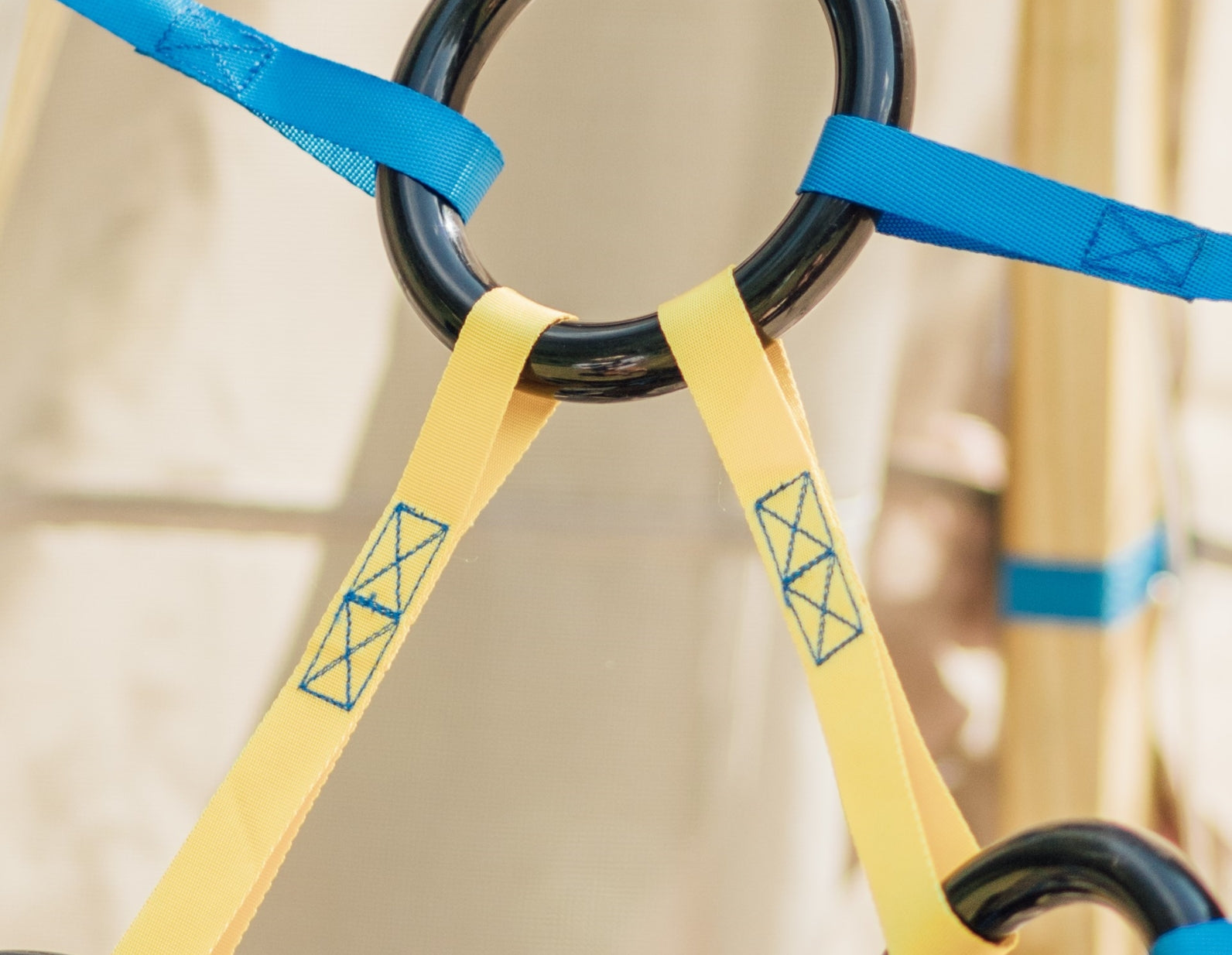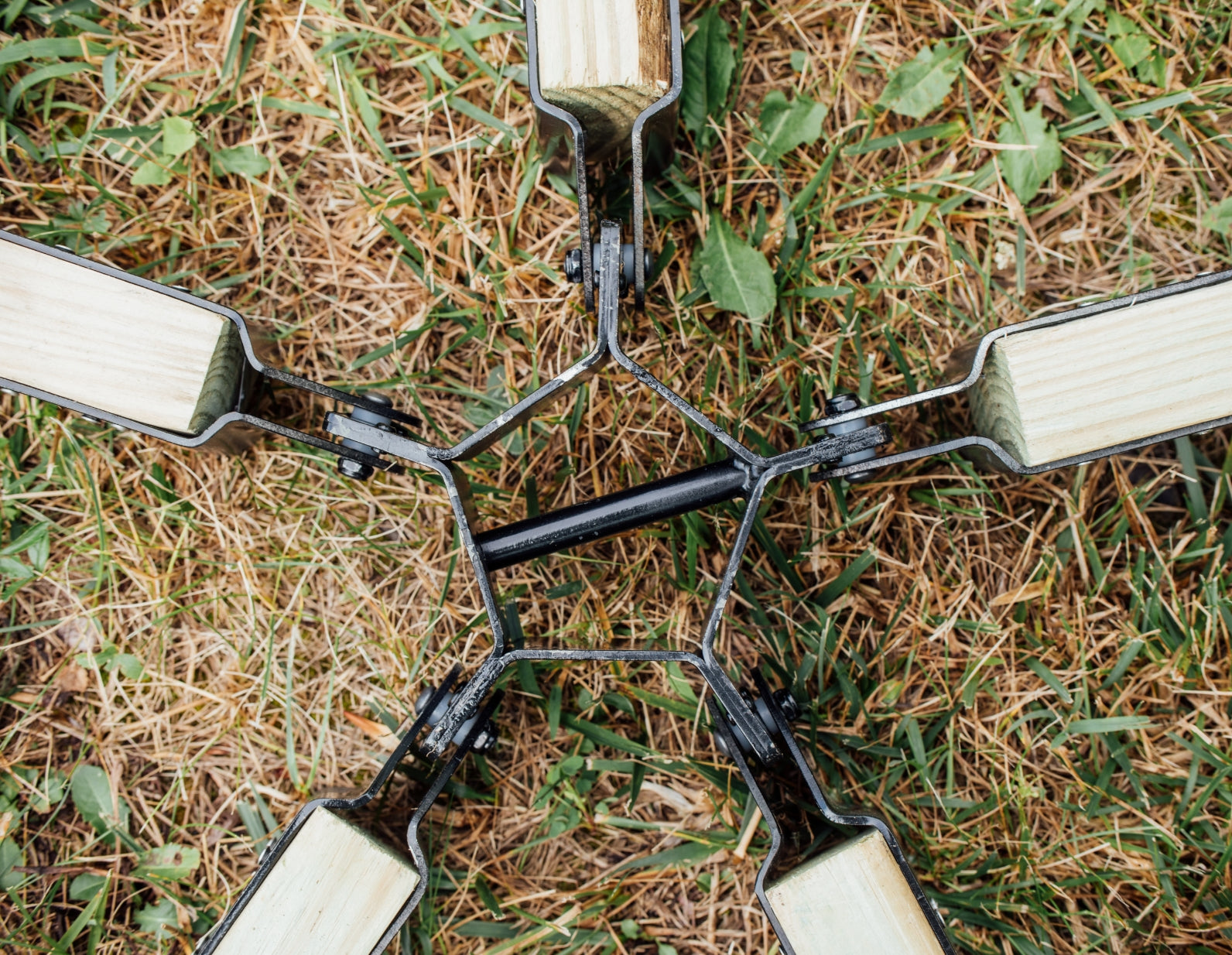 Over 100 wrapped LEDs lights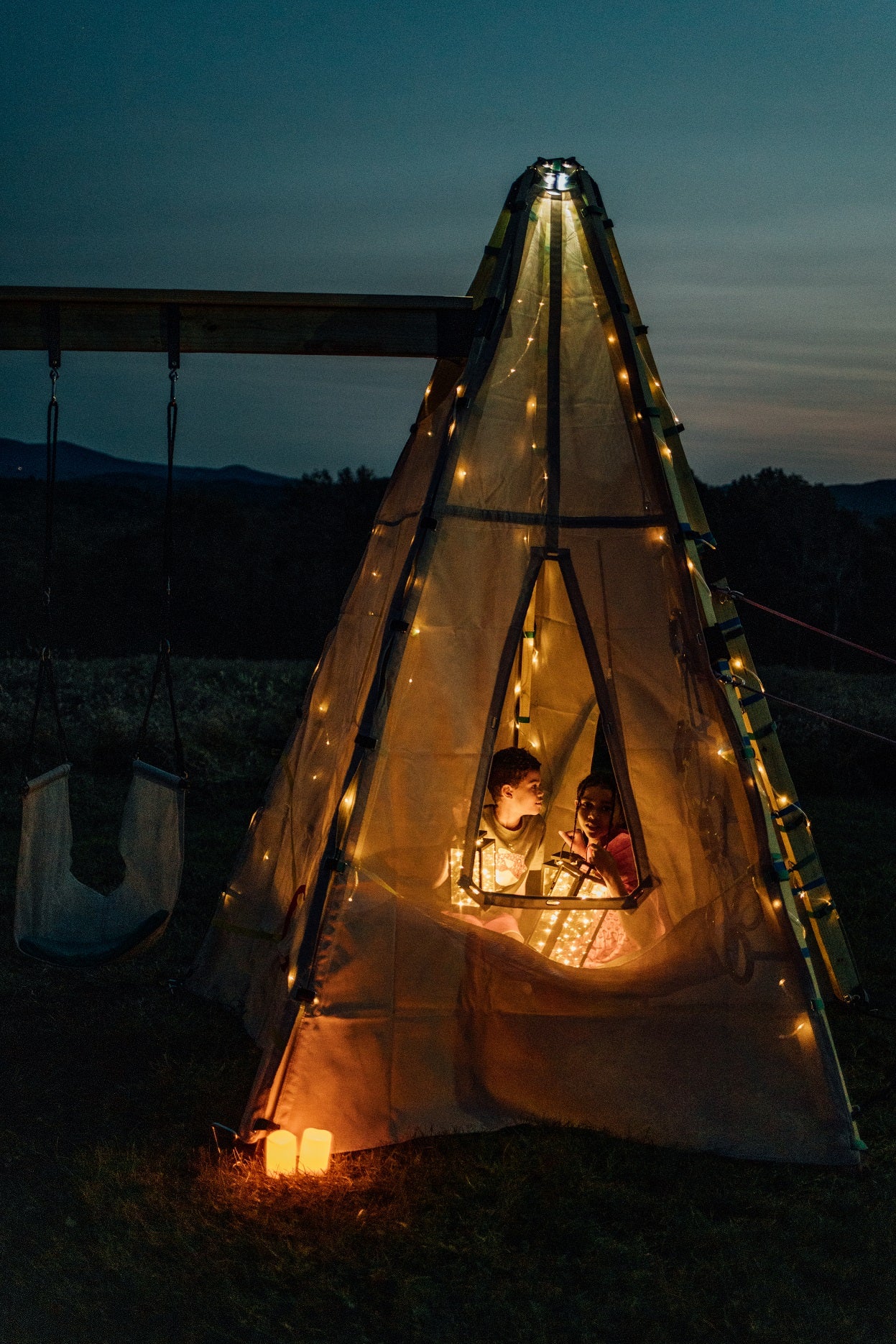 Solid ABS rings and UV protected webbing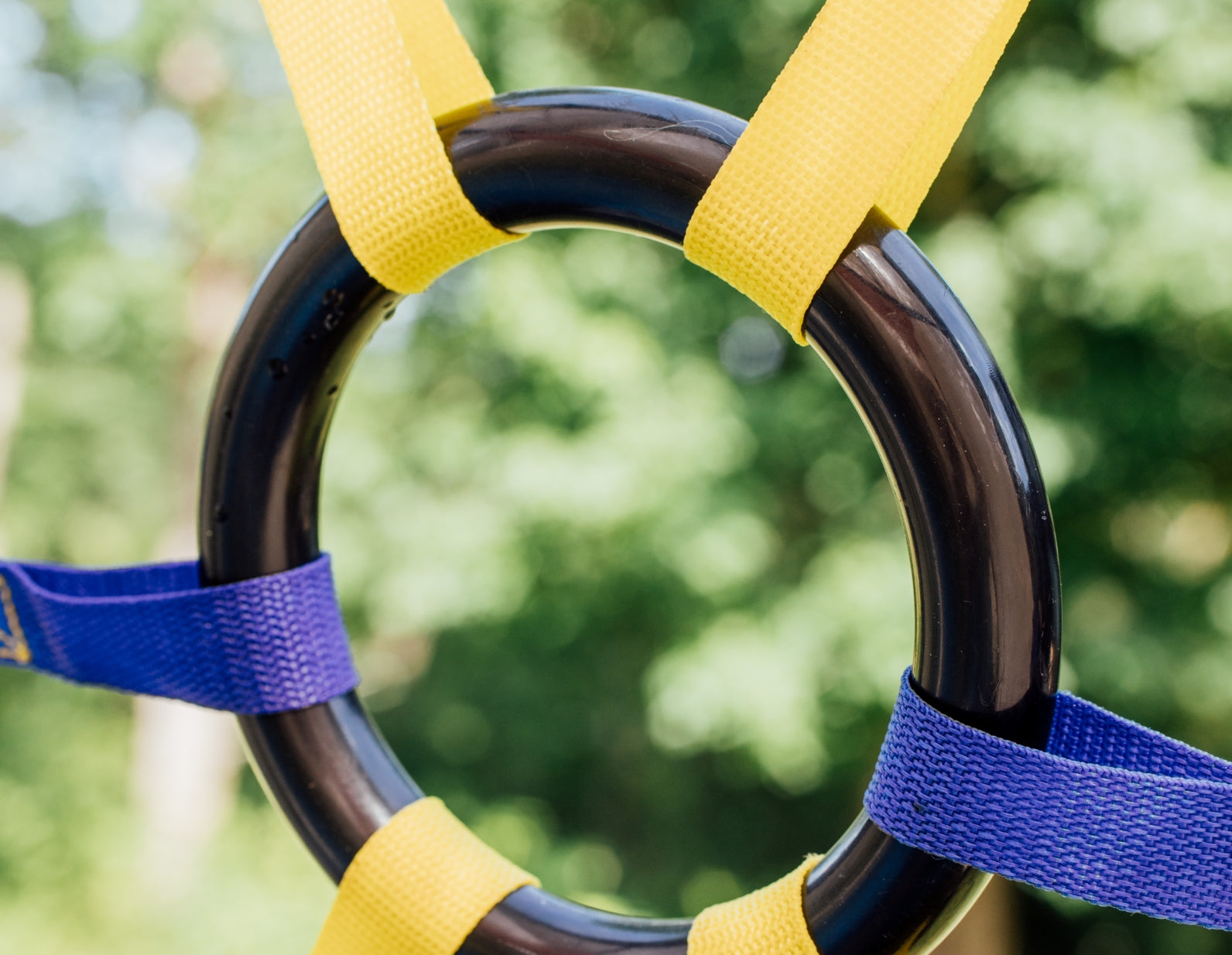 Easy Quick Setup!
Those kids keep you busy! Bijou is made for quick and easy assembly. Your initial assembly takes just under an hour with a helping hand or two.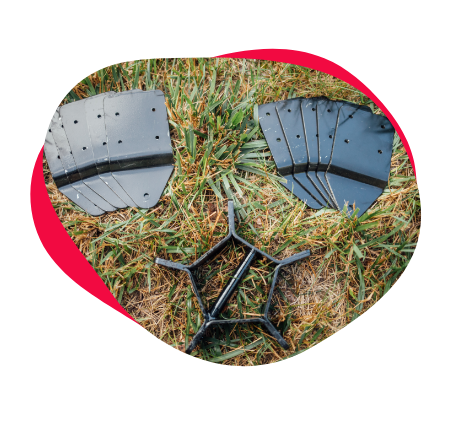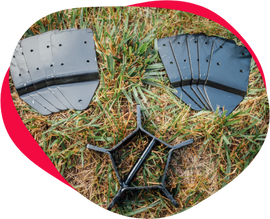 1.  SET OUT YOUR SUPPLIES
Ensure you have your Bijou Build kit and your pressure treated wood.
2. CHOOSE YOUR LOCATION
We recommend a relatively flat area, free of low-hanging branches or other obstructions. Also, choose a soft surface for staking.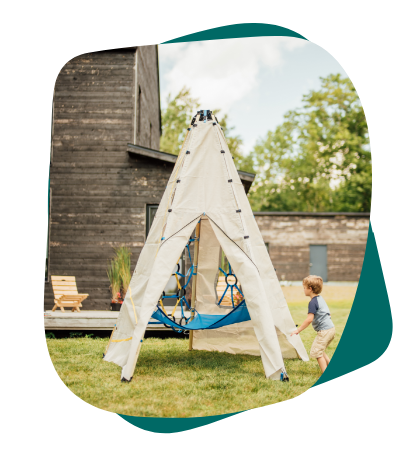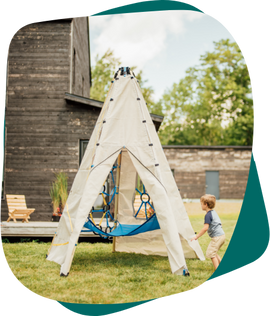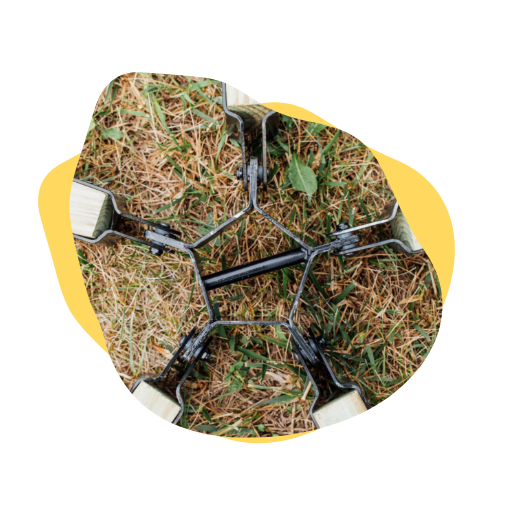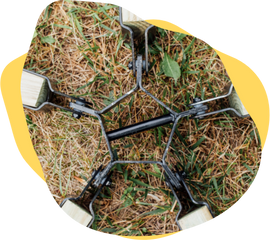 3. ASSEMBLE WOOD TO BRACKETS
It helps to have a couple adults in this step. See product manual for more detailed instructions.
4. ATTACH PANELS
Easily attach your five teslin panels in the order you'd like with the velcro straps provided.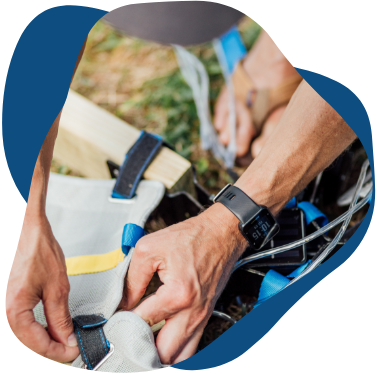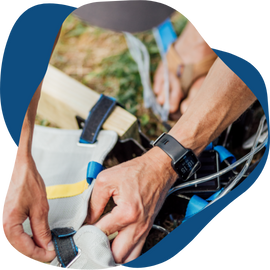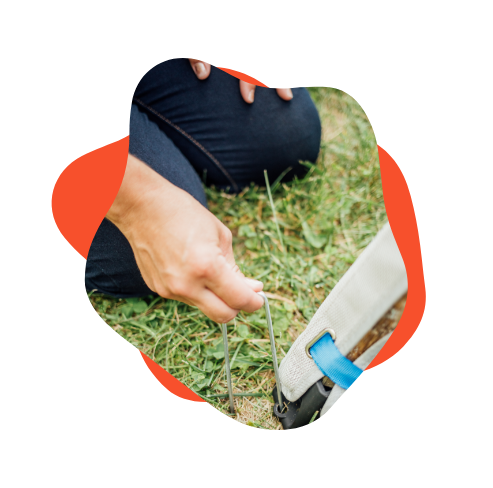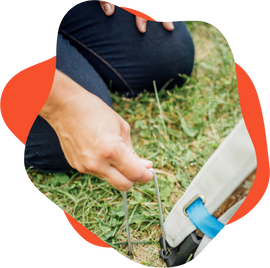 5. STAKE TO THE GROUND
Stake your Bijou Build to the ground to ensure everything stays put.
6. PLAY AND PUT AWAY
When you are done playing, remove the stakes, fold up the tent, and secure it with the included straps. We include easy to carry handles, so 2 adults (it's heavy!) can carry the Bijou to a new location or store it.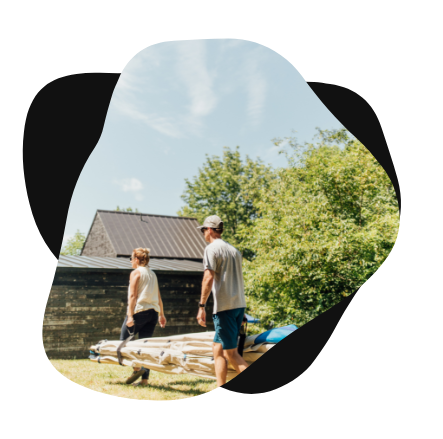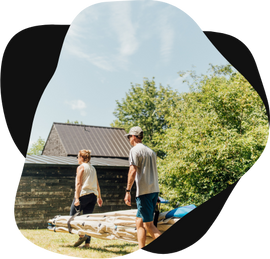 We're Customizable
Your family is one of a kind - so is your Bijou. Build and play in so many ways with customizable panels and add-ons. How you want, when you want.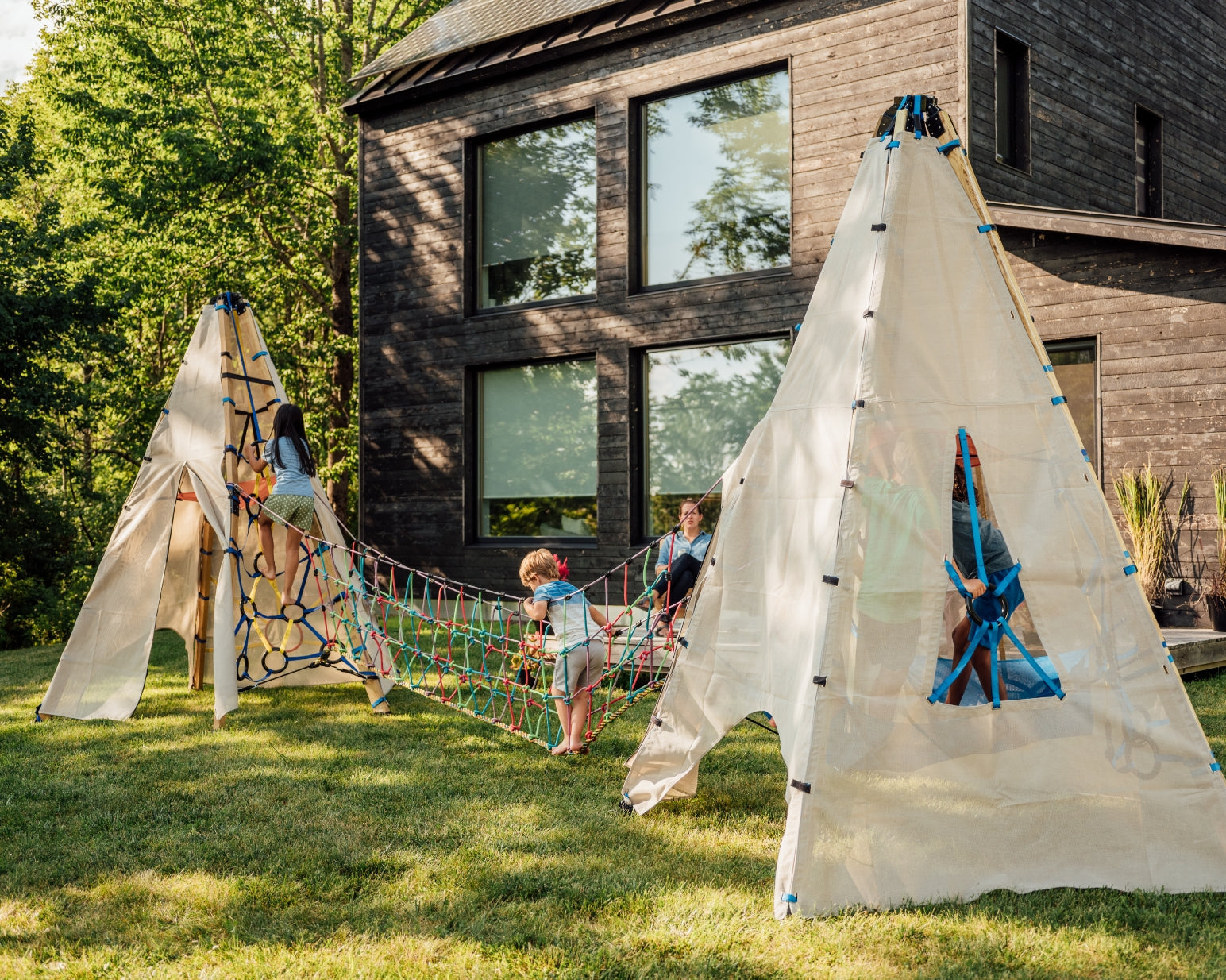 We're Stylish
Say goodbye to cumbersome playsets that take away from your stunning backyard. Our modern, playful aesthetic inspires imagination and style.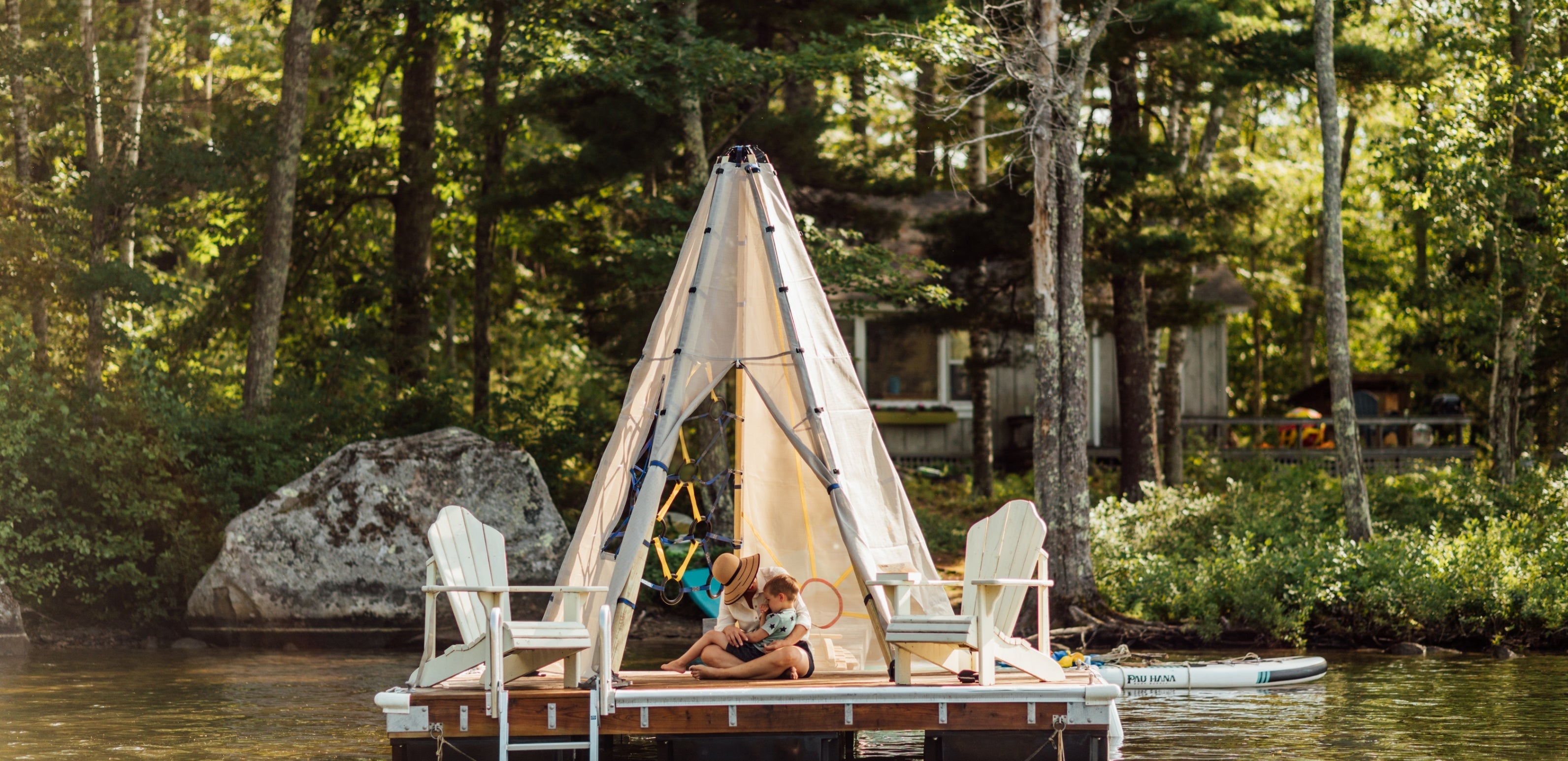 We're Sustainable
Not only are the Bijou Build materials easy on the environment, our playset is multi-use, meaning it will last for years to come.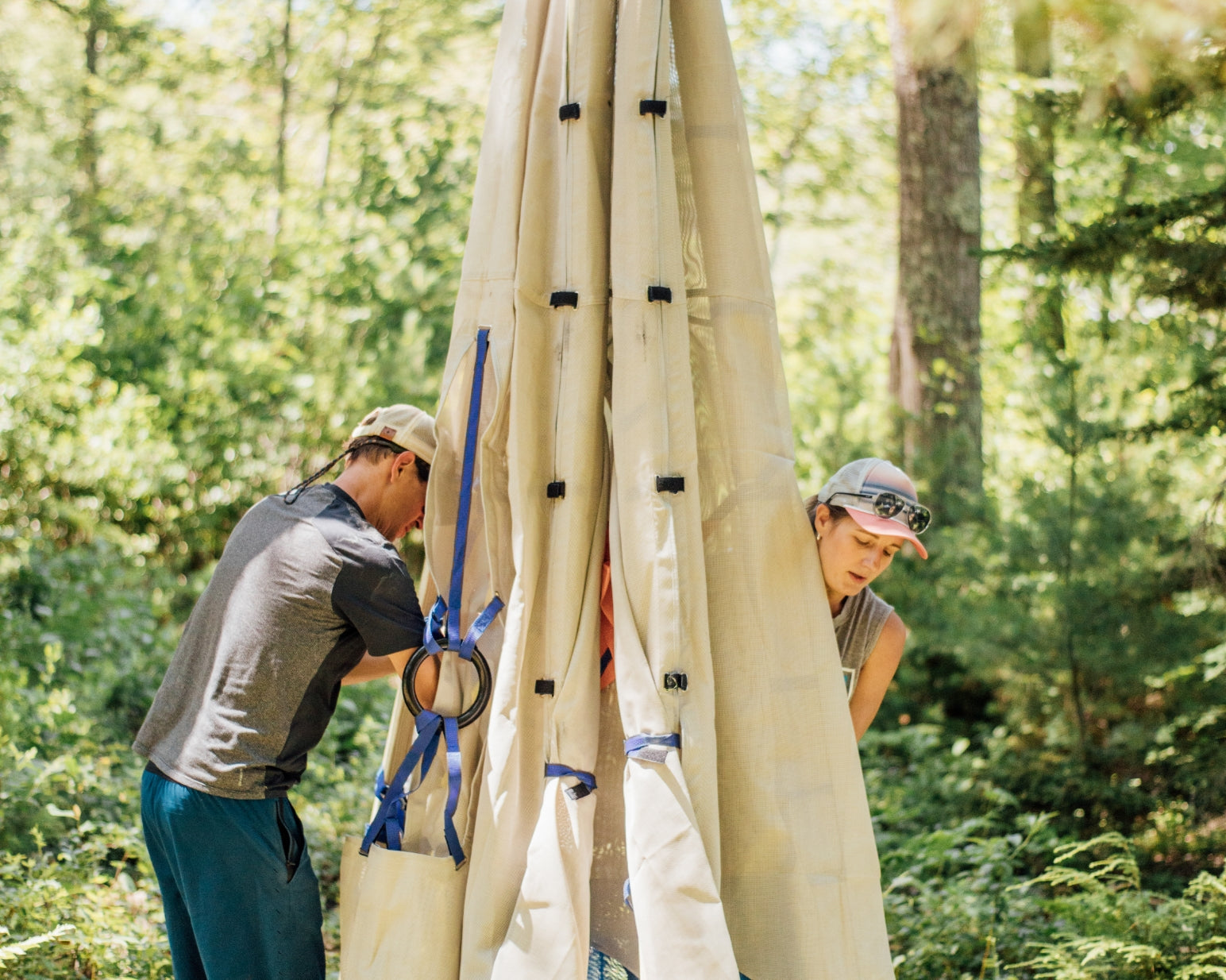 Our open-ended and modular design allows your kids to explore and play endlessly. The level of customization and play you get with your Bijou Build play structure you can't find anywhere else. 
Single-use, plastic playsets are often clunky, uninspiring, and bad for the environment. The Bijou Build's teslin panels made of recycled material are not only sustainable, they look beautiful too. 
There are so many ways you can Bijou and you can repurpose it as the years go by and the kids grow up, making it an environmentally responsible and stylish choice.
Just about anywhere! It's an outdoor play structure, but you can use it in the backyard, at the grandparent's, the lake house and more. We do recommend a relatively flat and soft surface, so the Bijou is safely staked to the ground and the kids can play to their heart's content.
It's actually peasy, lemon squeezy! Your initial assembly takes just under an hour with two adults. After that, whenever you want to Bijou, just pop it open, stake it to the ground, and get playing in just a few minutes.
You need a Bijou Build design kit from us, which comes with all the fixin's and five 10ft pressure treated 2x4's to be exact.  It comes automatically with your kit, but if you would prefer to get the wood from your local hardware store, you can indicate that at checkout as well (the price will adjust automatically). There's no fancy cuts- just good ol' 2x4's. 2x4's should be construction grade pressure treated for outdoor use. 
You will also need an 8ft step ladder and a drill to assemble the Bijou with the included wood screws.
With that, you're ready to get started!
We meet or exceed all US safety standards for Children's products and Children's outdoor play equipment including ASTM F963, F1148, EN71-1 and EN71-8. We've tested Bijou to the highest standards for use and abuse, torque and tension as well as weathering and UV testing.
Anyone with imagination! Kids, teens, parents, and grandparents alike. Bijou Build's nature-inspired aesthetic and modular design means it works for your whole family through the years.
Years and years! Our fabric panels have been tested for a variety of climates and extended use and abuse scenarios. Plus, your pressure treated wood stands up to the elements and, well, kids.  We want your family to use your Bijou and make memories for years to come.